Back to Black - Kids Rain Poncho
Regular price
$69.00 USD
Sale price
$69.00 USD
Unit price
per
Sale
Sold out
Back to Black - Kids Rain Poncho
Regular price
$69.00 USD
Sale price
$69.00 USD
Unit price
per
Sale
Sold out
Woof Woof.
Discover our new Rainkiss dog poncho collection, available in 4 amazing prints and 4 different sizes, perfect for any size pup. Our dog ponchos are crafted from high-quality, 100% recycled polyester and are designed with a comfortable mesh lining. The dog ponchos feature an adjustable harness and hood, as well as a leash opening at the base of the neck and an extra attachment for a light during nighttime walks. With elastic bands for the hind legs, your doggo can run and play in the rain.
Product details
- Kids size - (available in 2 sizes)
- Mini me style
- 7000mm waterproof column, keeps you seriously dry
- Cut to precision
- Certified 100% Recycled Polyester
- Easy to fold - Built in storage pouch
- Premium velcro cuff closure
- Adjustable hood
- Two button side panel adjustment - perfect for on the bike & fits over a backpack.
- Kids Size 1- Weight 130g - Dimensions in Pouch: 19 x 22.5 x 2 cm
- Kids Size 2- Weight: 175g - Dimension in Pouch: 25.5 x 26.6 x 2 cm
- Made in China
SHIPPING INFO
We offer free shipping for all orders in Europe / North America. We also offer free GLOBAL shipping with the purchase of 2 ponchos or more. See more shipping information here.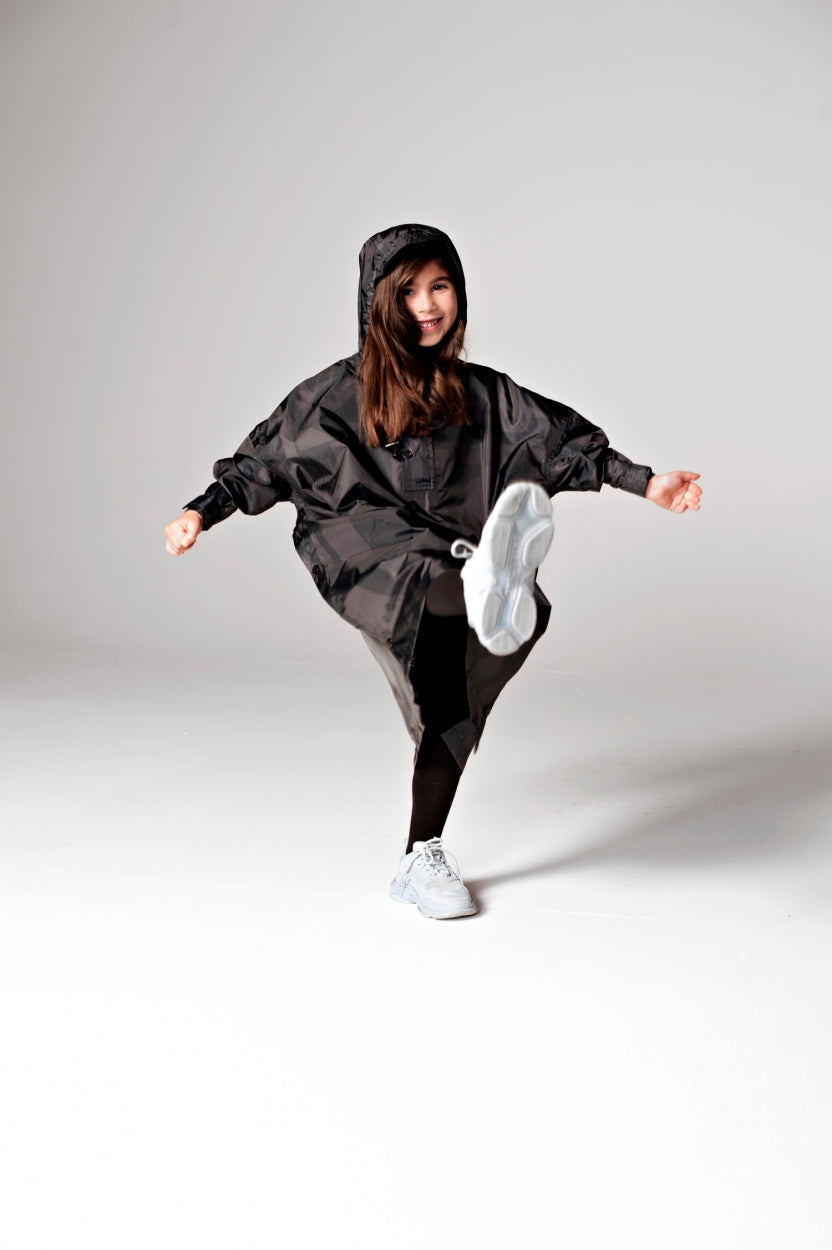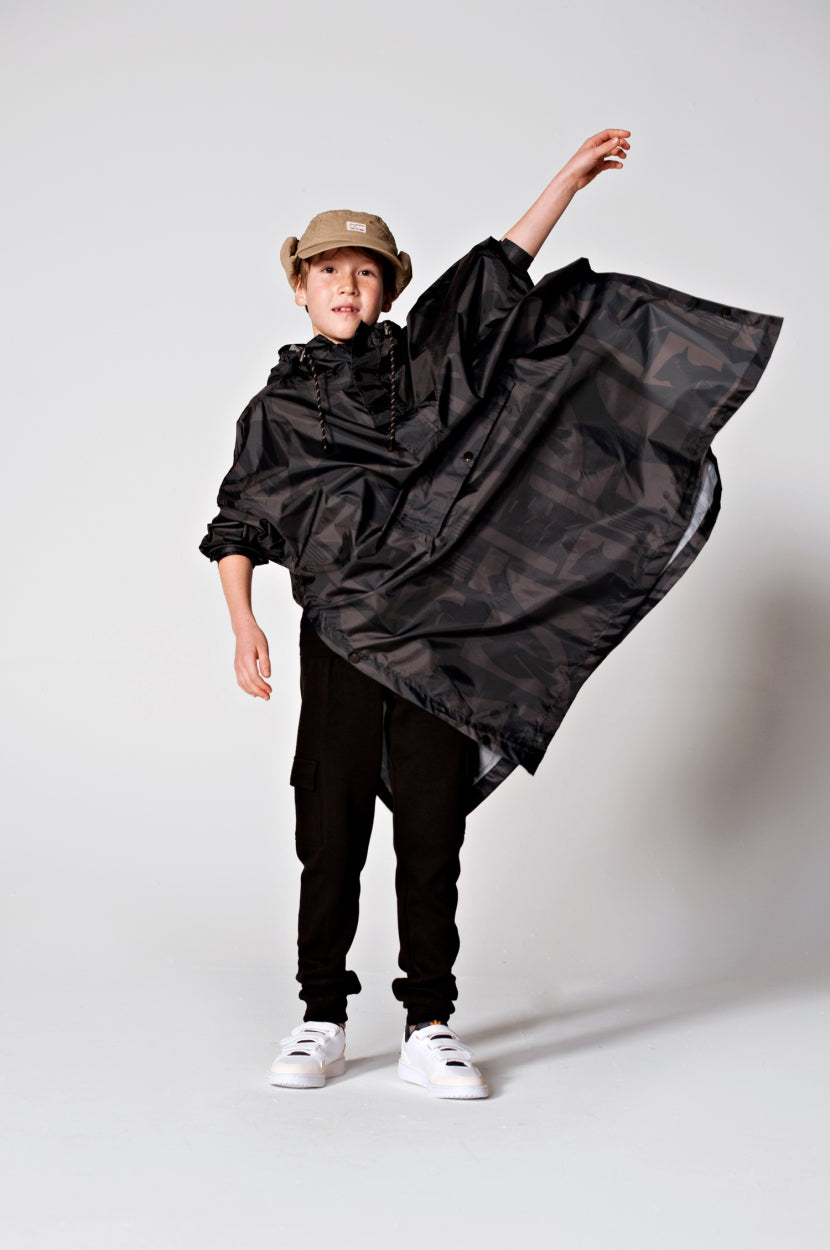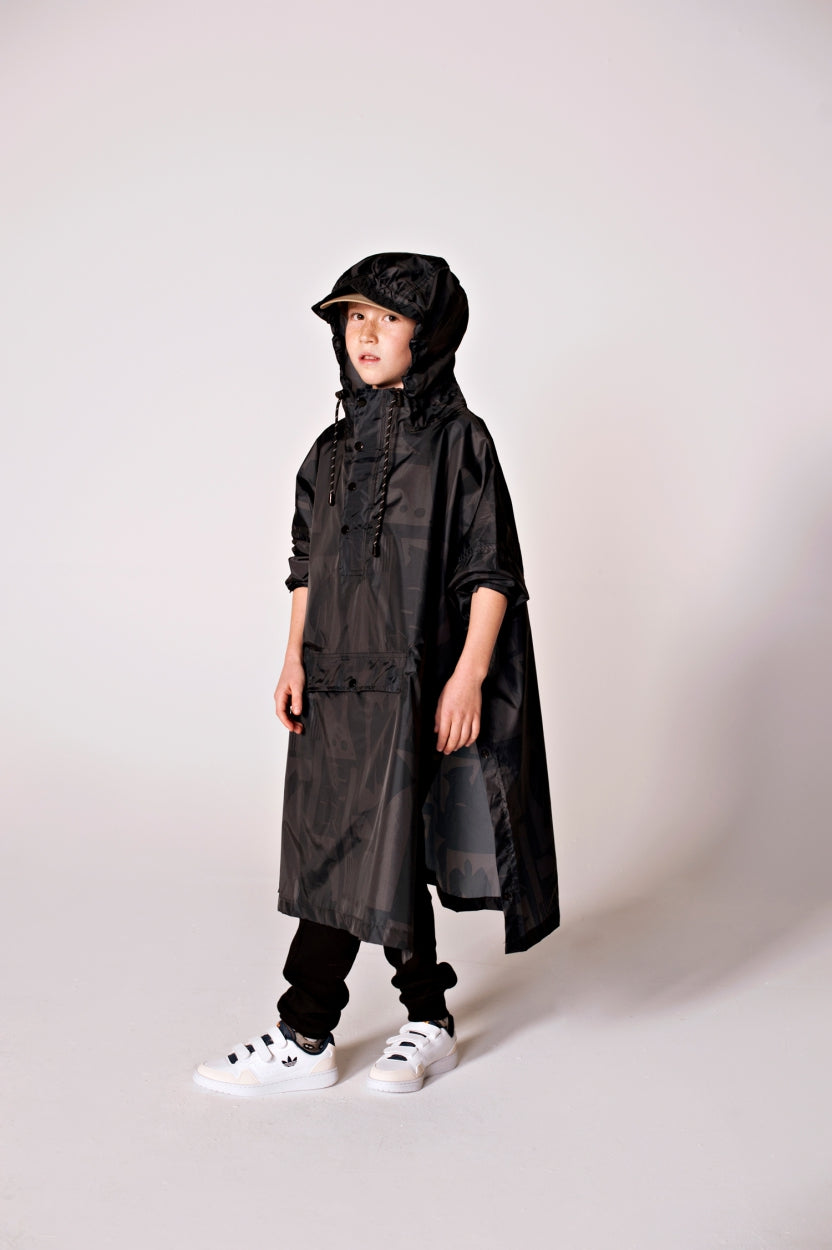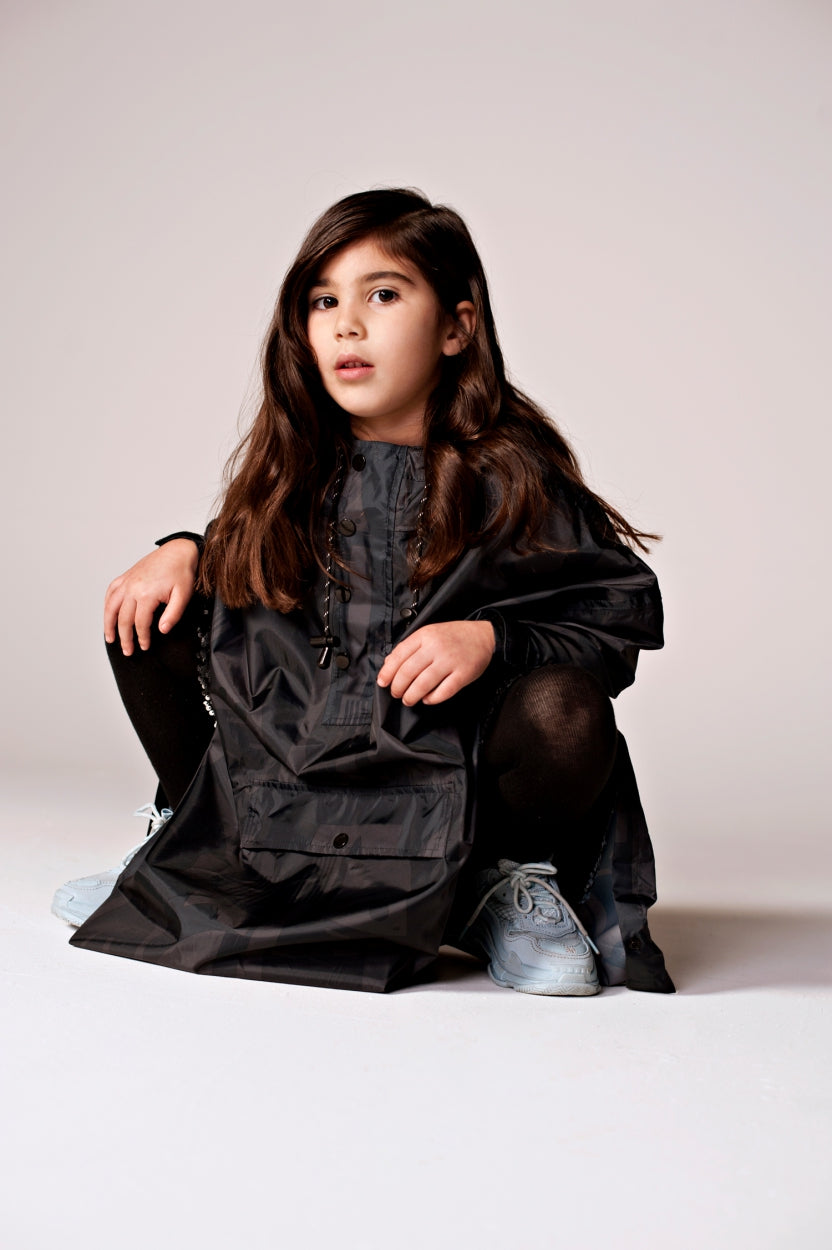 1 (100-120 cm)
2 (120-160 cm)