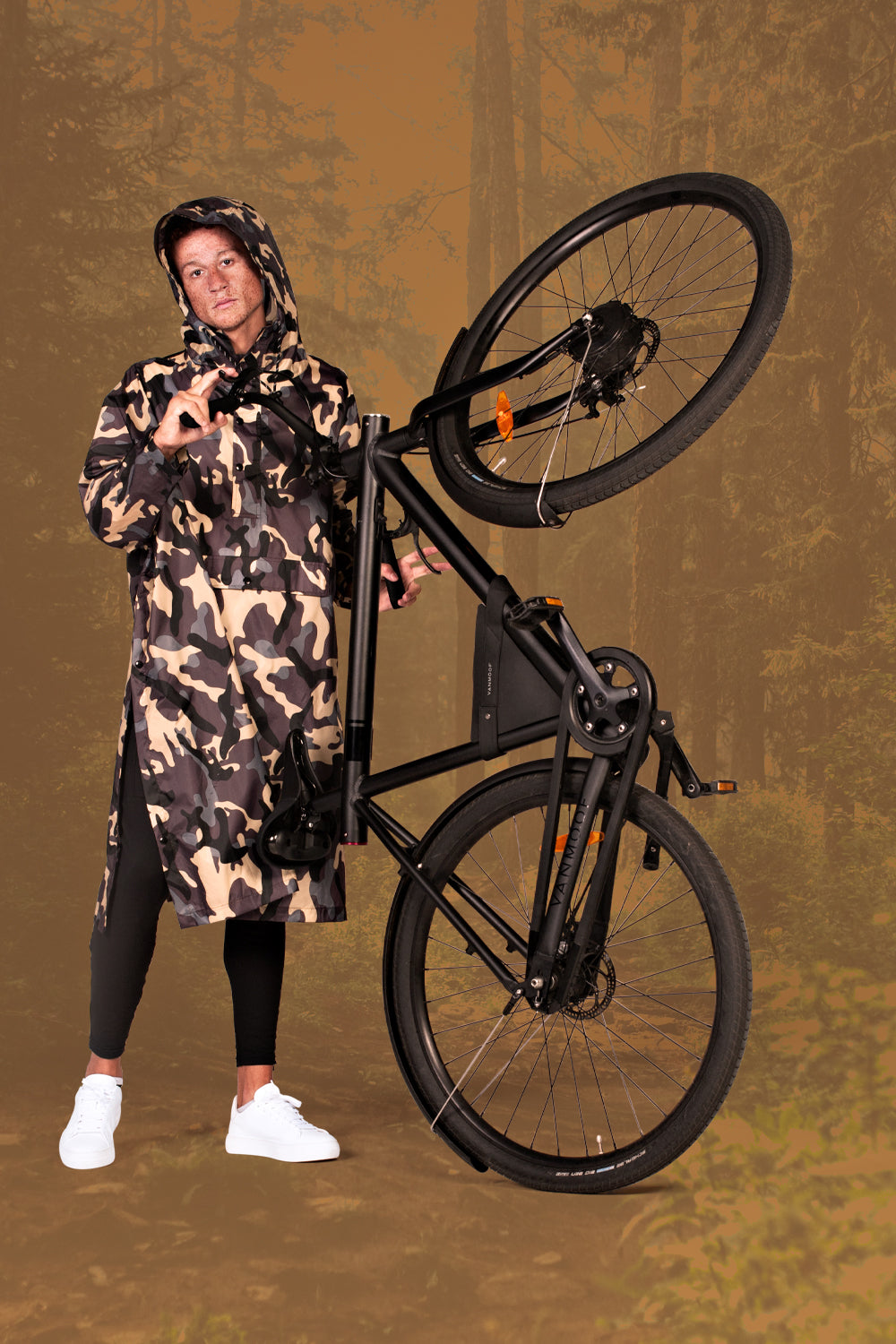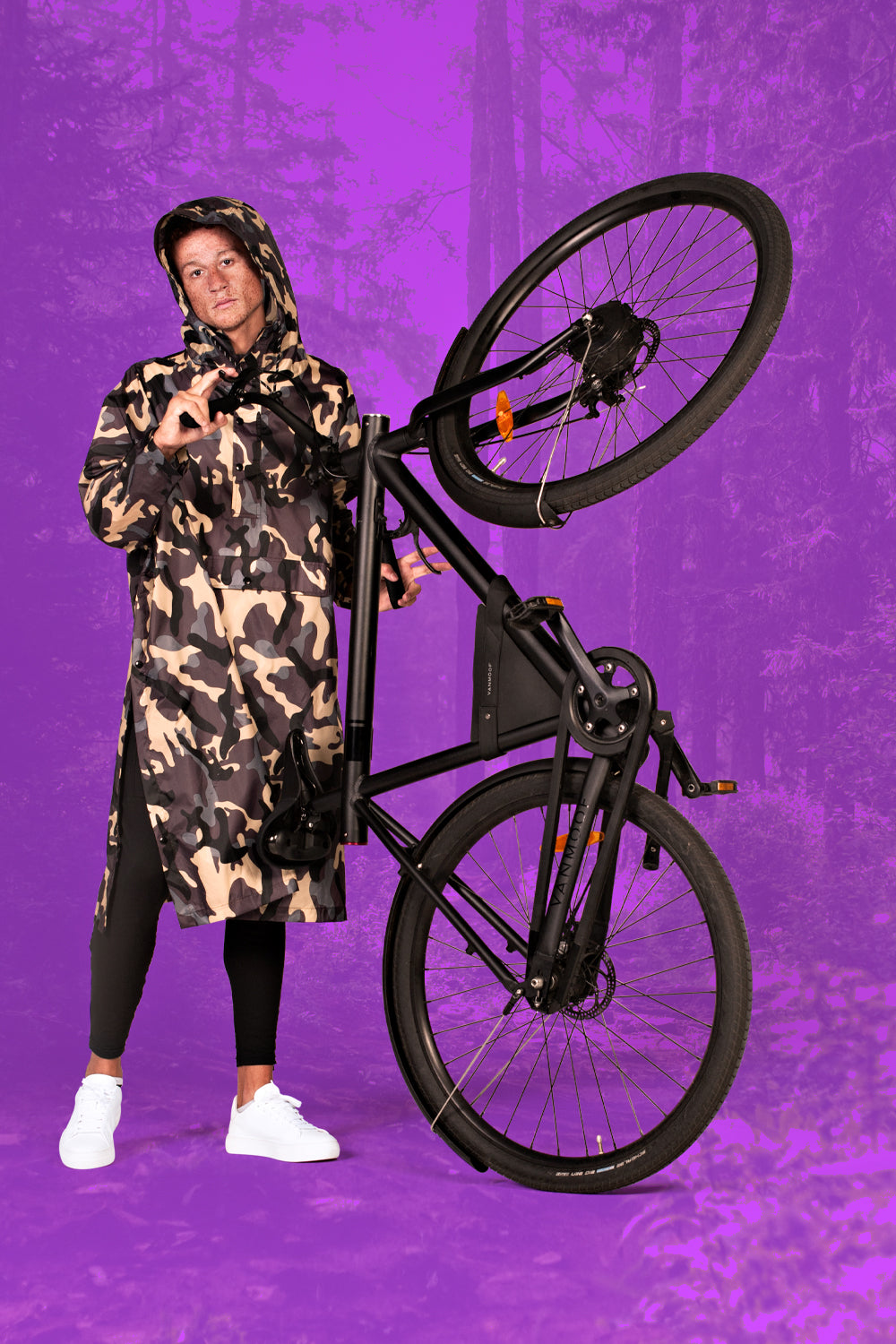 WE EXPLORE
Alongside our continued material exploration we are challenging ourselves with every shipment, every package, every poncho made & owned. To continue developing our sustainable rain wear to create a more circular economy and lifespan.
WHY STOP THERE?
We've taken big steps forward but we want to take giant leaps. We are looking beyond recycled polyester made from PET bottles but exploring ocean plastic, recycled nylon and so much more.

Recycled polyester solves a lot of problems.  We began making our recycled polyester fabric to replace virgin plastic ponchos. Mission accomplished. We understand the challenges for recycled polyester is to further continue its life span. We are therefor creating creative recycling programs & cutting patterns to help continue the lifespan of every Rainkiss rain poncho.