Stray Pixel - Rain Poncho
Regular price
$89.00 USD
Sale price
$89.00 USD
Unit price
per
Sale
Sold out
Stray Pixel - Rain Poncho
Regular price
$89.00 USD
Sale price
$89.00 USD
Unit price
per
Sale
Sold out
What is a pixel? Well, simply put a pixel is a tiny point in a picture, one of many can compose an image but sometimes a single pixel can be something grand and beautiful, but overlooked. The Stray Pixel rain poncho celebrates the minimal with black and rose pixels scattered across a soft green poncho. Even the smallest things can be beautiful if you look close enough.
Our ponchos are cut to perfection with taped seams and are 100% waterproof. It's of high importance to us to only work with sustainable materials, like recycled polyester. Some choices in life are worth it.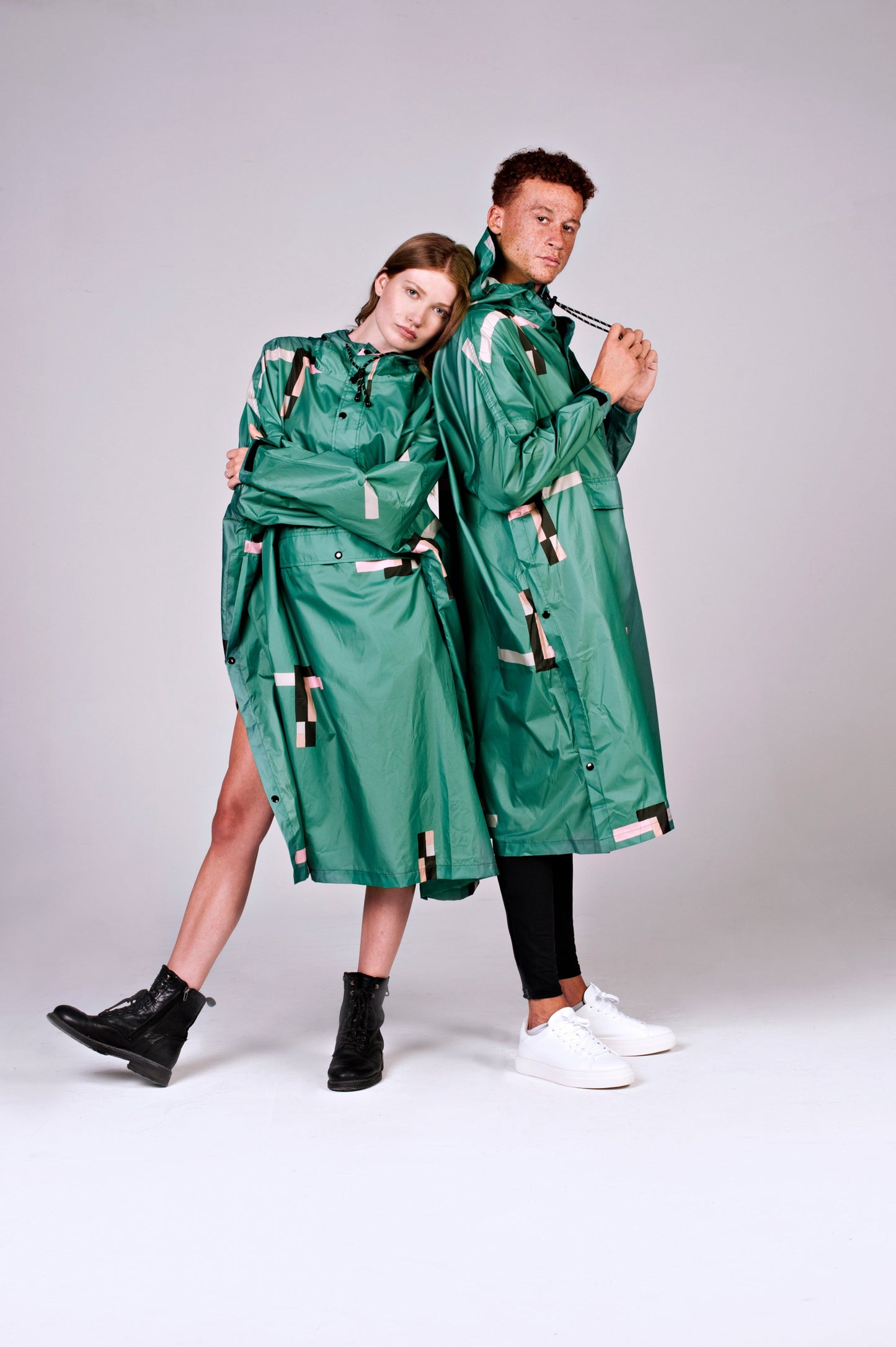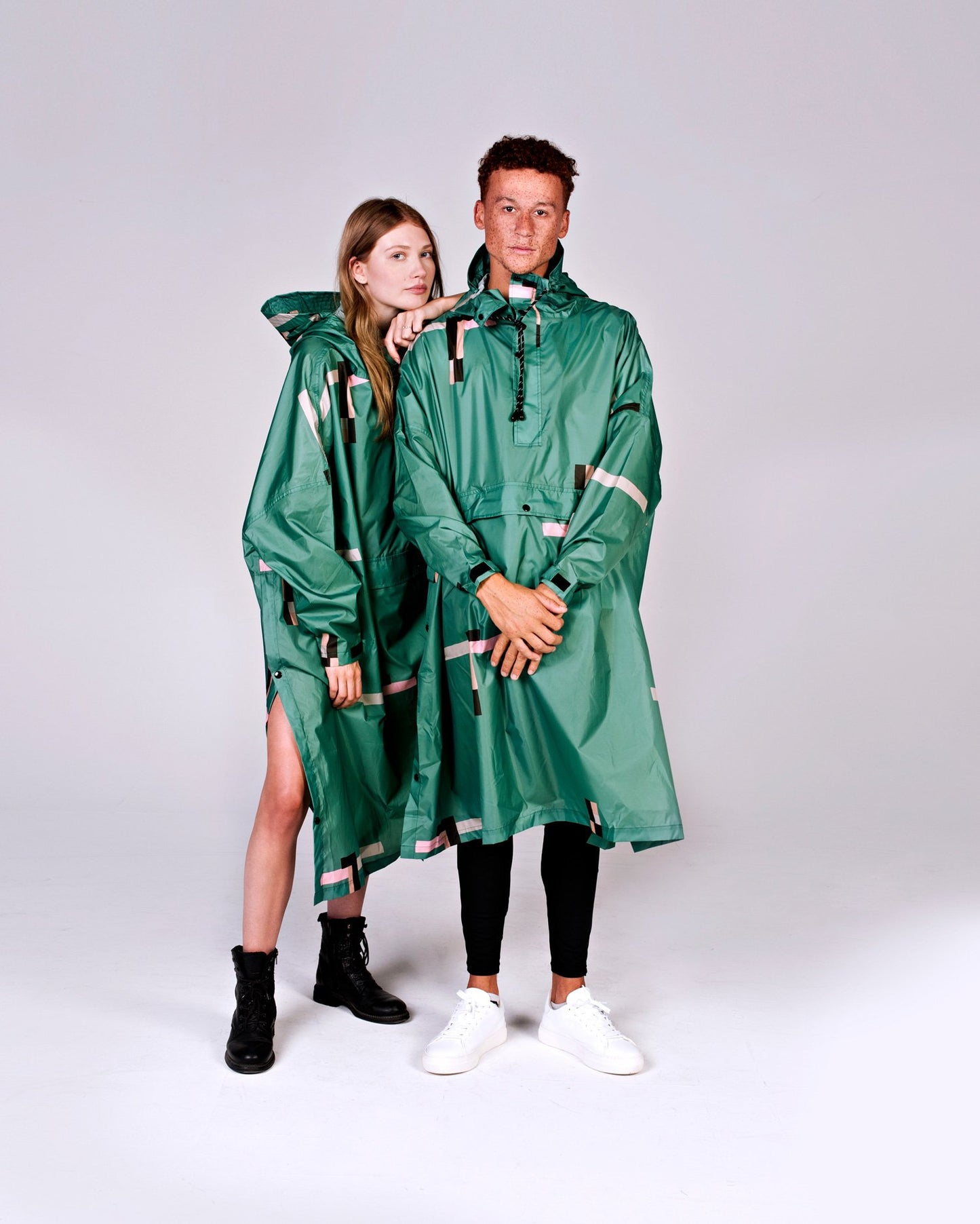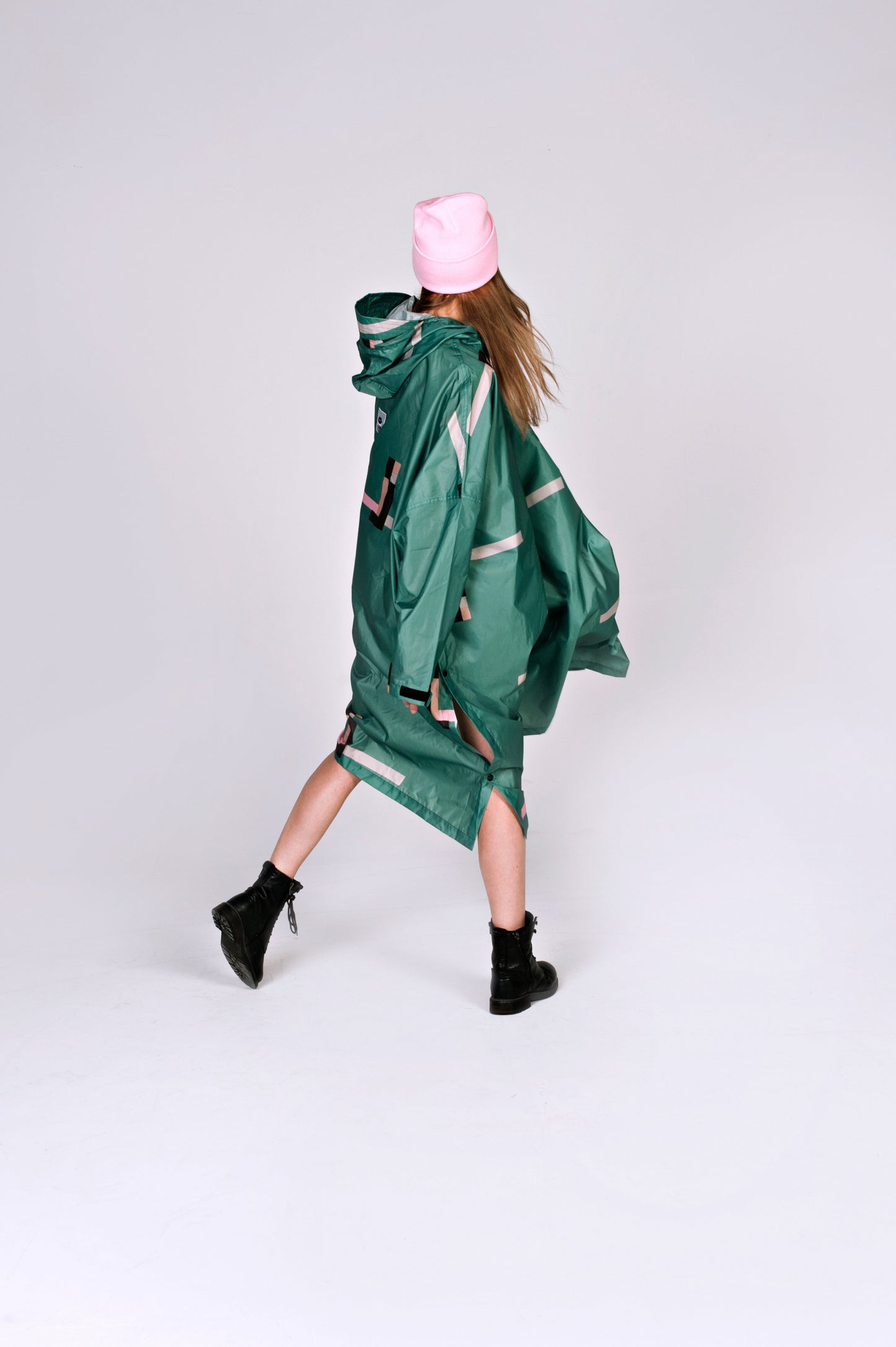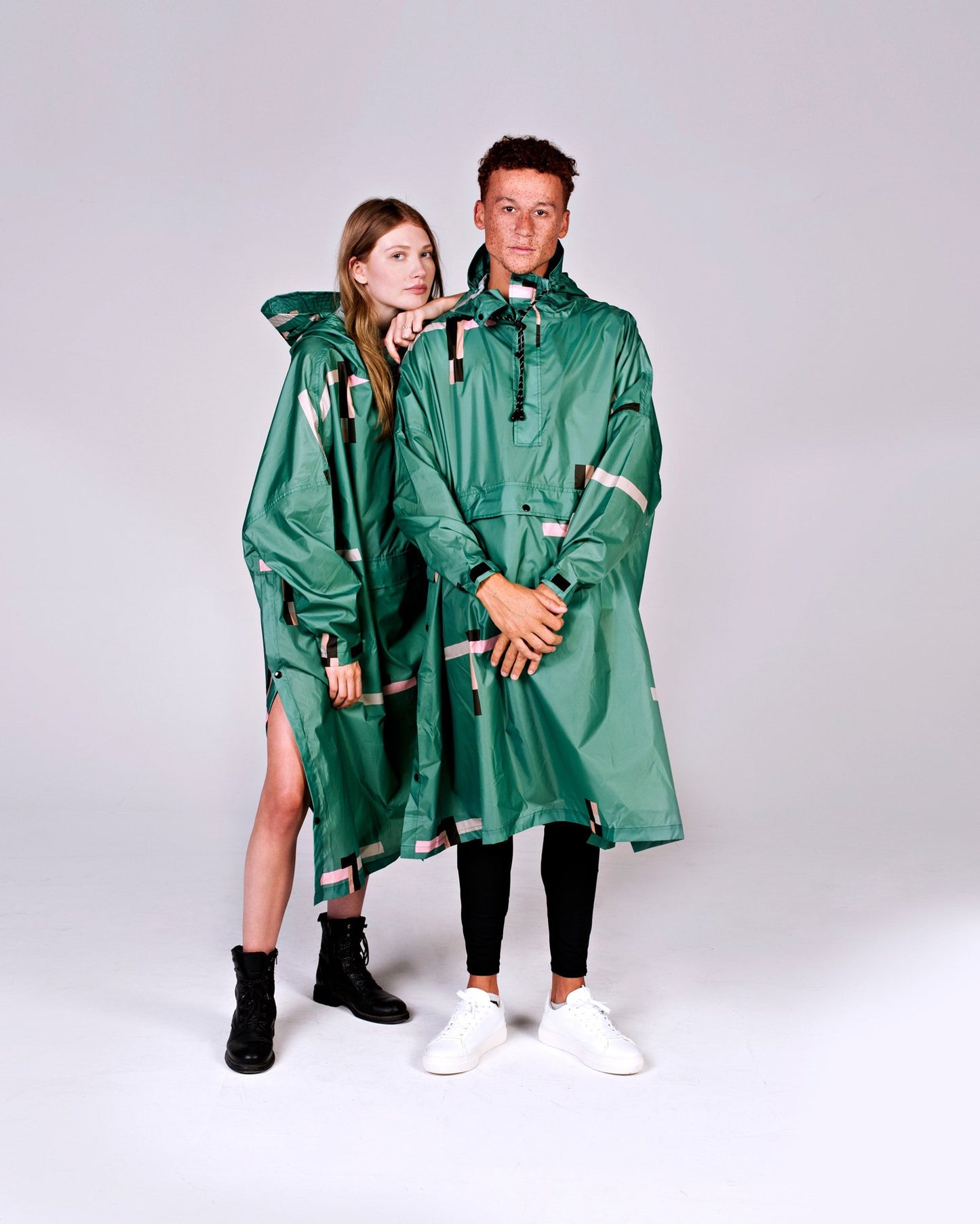 Shop Better, Buy Together - Buy 1 poncho get the 2nd 20% off.