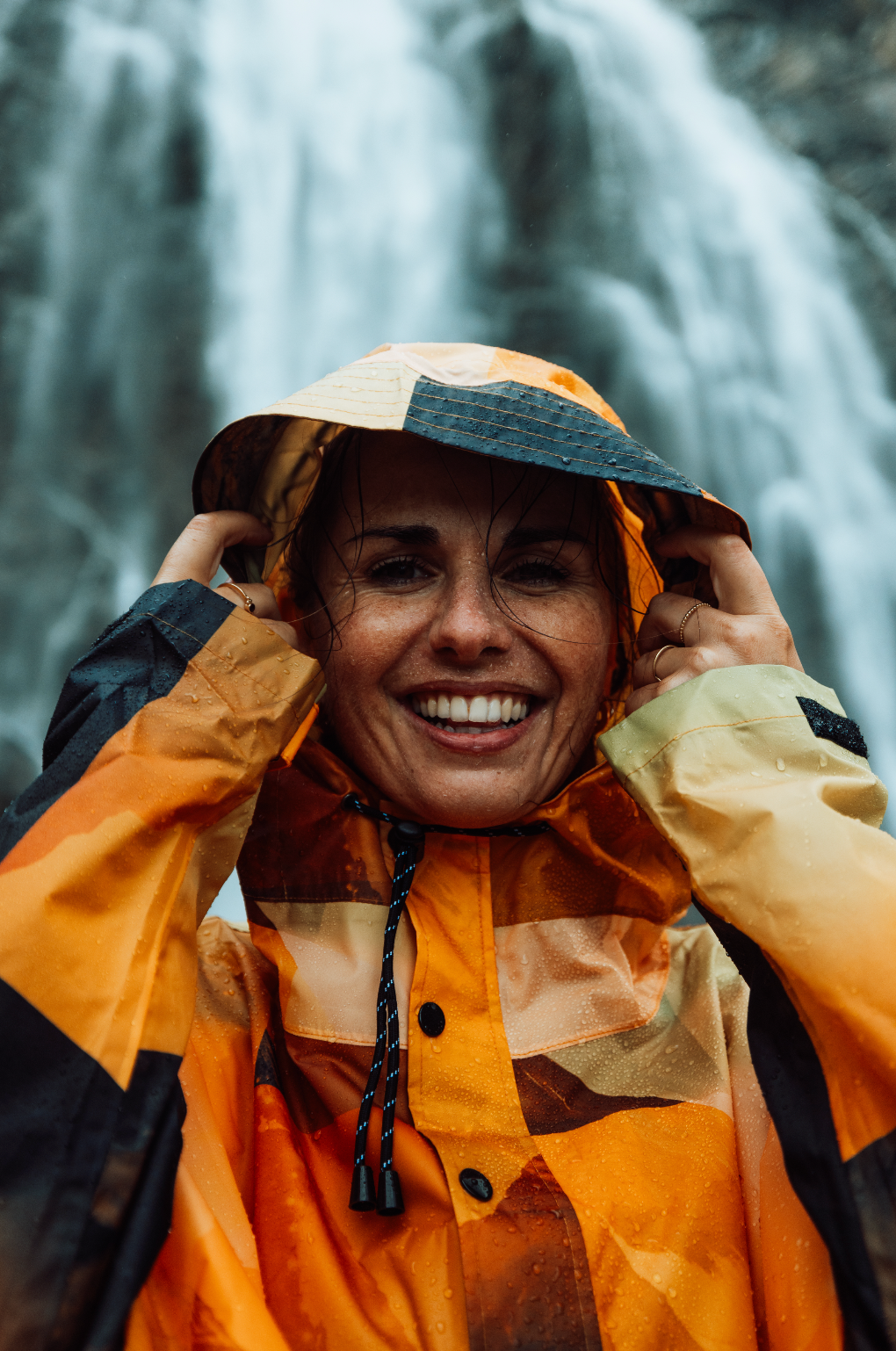 Matterhorn Magic
The design needed to say 'Switzerland' and 'autumn'... but not in a cheesy overly obvious way. So we chose the Swiss landmark the Matterhorn. Creating a repeated design that celebrates the iconic Swiss landmark in a captivating fashion-forward design.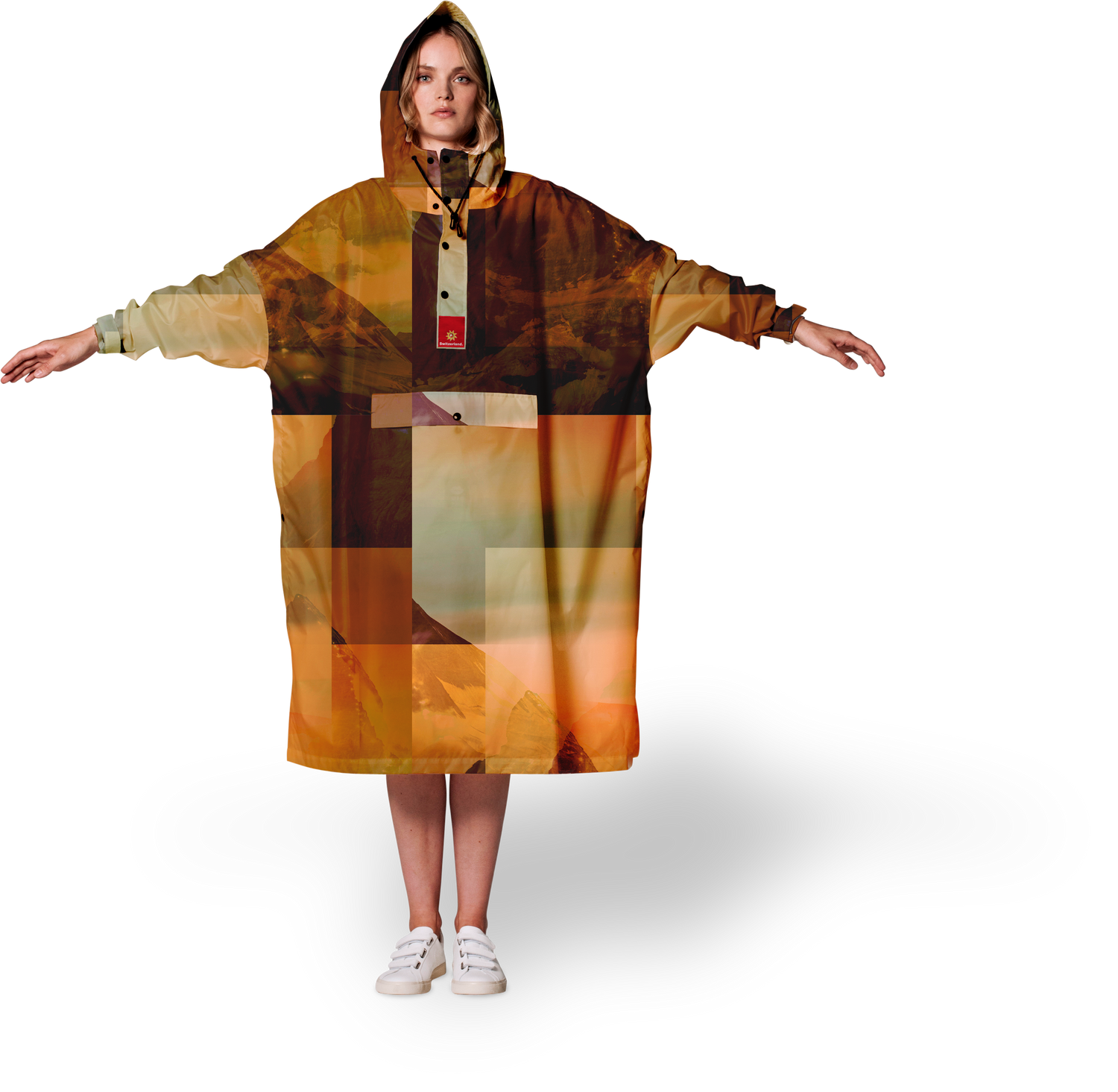 Swiss Autumn
Autumn is a rainy season – both in The Netherlands and in Switzerland -
what better way to captivate Dutch travellers then through a beautiful poncho that celebrates Switzerland but also provides functionality for your travels to let's say... Switzerland?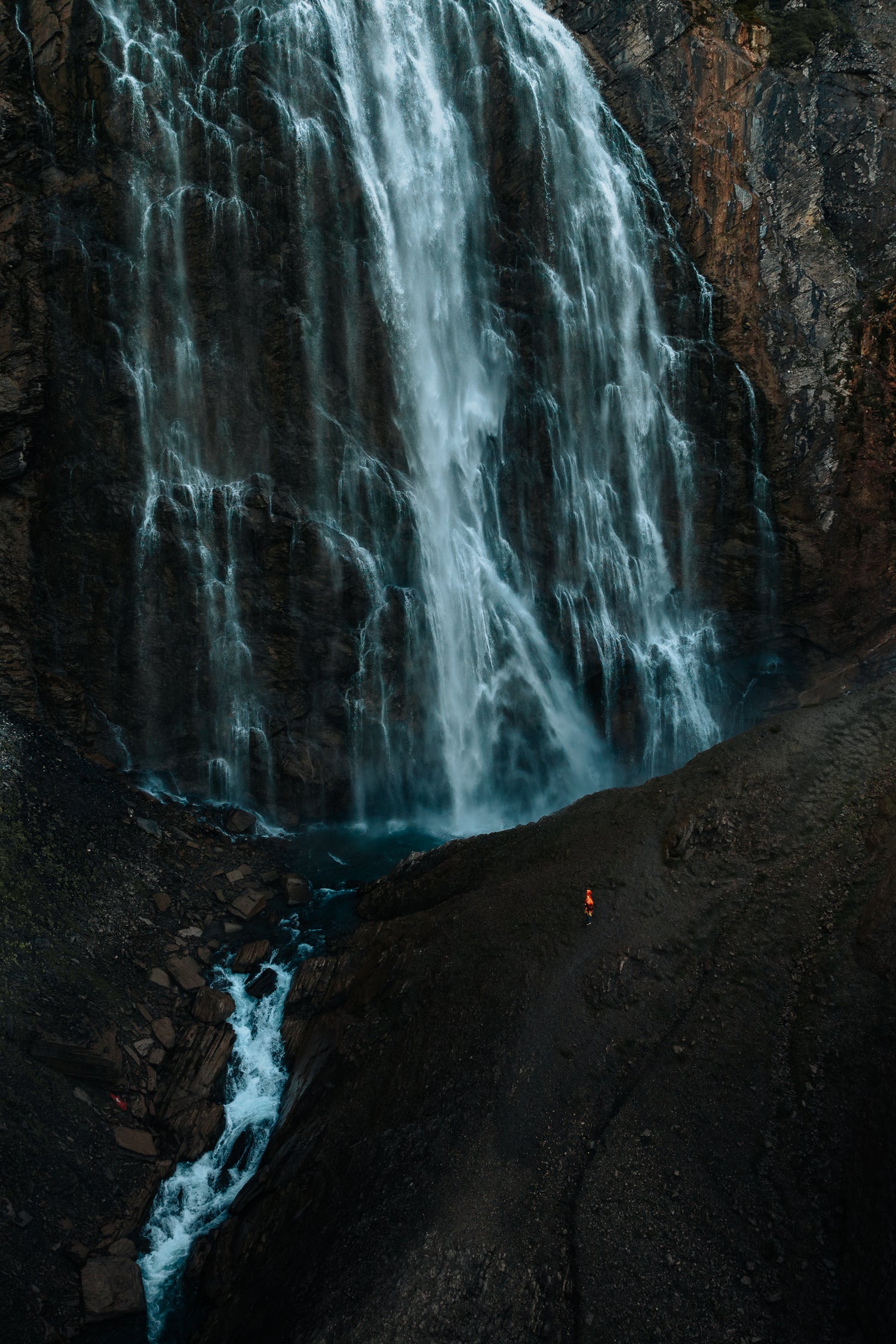 Let's Travel Together.
With every 'Swiss Autumn' rain poncho you'll receive 20% off of your next journey to Switzerland. With a dedicated code you can book online hotels, train tickets and other activities and get a discount. The code is valid to use until 30 November 2023 (booking has to be done by then, guests can travel on a later date).

Learn More