Retro Smiley - Rain Poncho
Regular price
$89.00 USD
Sale price
$89.00 USD
Unit price
per
Sale
Sold out
Retro Smiley - Rain Poncho
Regular price
$89.00 USD
Sale price
$89.00 USD
Unit price
per
Sale
Sold out
Take a time machine back to the 70's with the Retro Smiley rain poncho. This groovy Smiley print has a vintage vibe; cool brown, harvest gold, mint green and soft beige combine to create a funky rain poncho with nothing but good vibes.
Our ponchos are cut to perfection with taped seams and are 100% waterproof. It's of high importance to us to only work with sustainable materials, like recycled polyester. Some choices in life are worth it.
Product details
- One size fits all
- Limited edition: Smiley on Rainkiss - 7000mm waterproof column, keeps you seriously dry
- Cut to precision
- Certified 100% Recycled Polyester
- Easy to fold - Built in storage pouch
- Premium velcro cuff closure with QR codes for Weather App & Spotify playlists
- Adjustable hood
- Two button side panel adjustment - perfect for on the bike
- Easy to carry - Weight: 250g - Dimension in Pouch: 31 x 33 x 2 cm
- Made in China
SIZING
SHIPPING INFO
We offer free shipping for all orders in Europe / North America. We also offer free GLOBAL shipping with the purchase of 2 ponchos or more. See more shipping information here.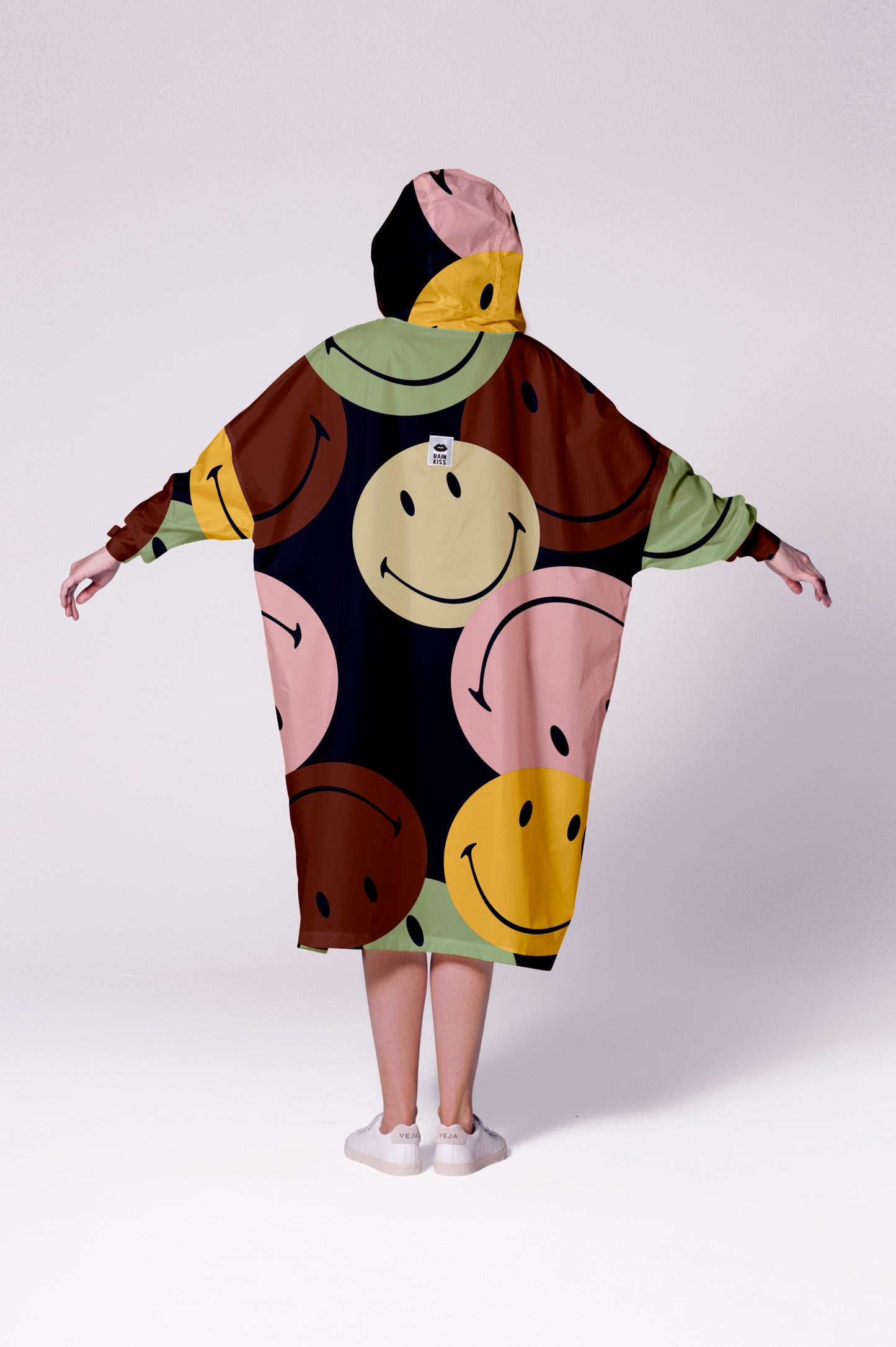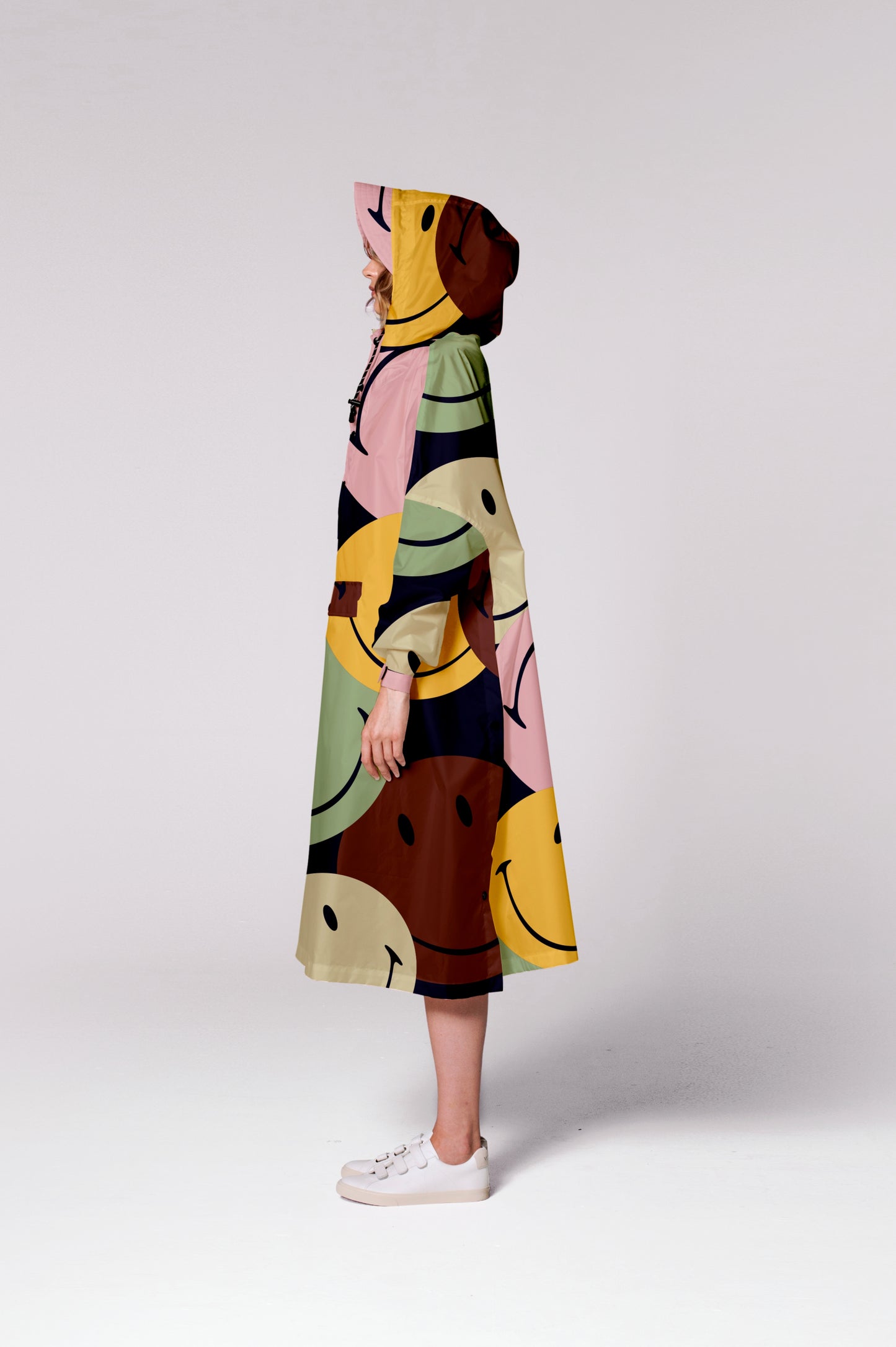 Shop Better, Buy Together - Buy 1 poncho get the 2nd 20% off.