Happy Daze x Smiley - Rain Poncho
Regular price
$89.00 USD
Sale price
$89.00 USD
Unit price
per
Sale
Sold out
Happy Daze x Smiley - Rain Poncho
Regular price
$89.00 USD
Sale price
$89.00 USD
Unit price
per
Sale
Sold out
Take a trip in the rain with the Happy Daze rain poncho. Combining the brightest of yellows with a bold mind-bending Smiley print to create the happiest poncho we've ever seen. Like the great Pharell once said "Happy as always been yellow for me" and with the Happy Daze rain poncho we couldn't agree more. 
For the past 50 years, Smiley has embraced positivity, creativity, and design, inspiring optimism around the world. Smiley on Rainkiss stands for happiness, it's simple, it's powerful and it's positive. Let's celebrate the rain with a Smiley.
product details
- One size fits all
- Limited edition: Smiley on Rainkiss - 7000mm waterproof column, keeps you seriously dry
- Cut to precision
- Certified 100% Recycled Polyester
- Easy to fold - Built in storage pouch
- Premium velcro cuff closure with QR codes for Weather App & Spotify playlists
- Adjustable hood
- Two button side panel adjustment - perfect for on the bike
- Easy to carry - Weight: 250g - Dimension in Pouch: 31 x 33 x 2 cm
- Made in China
SIZING
One-Size - (155 cm to 193 cm)

SHIPPING INFO
We offer free shipping for all orders in Europe / North America. We also offer free GLOBAL shipping with the purchase of 2 ponchos or more.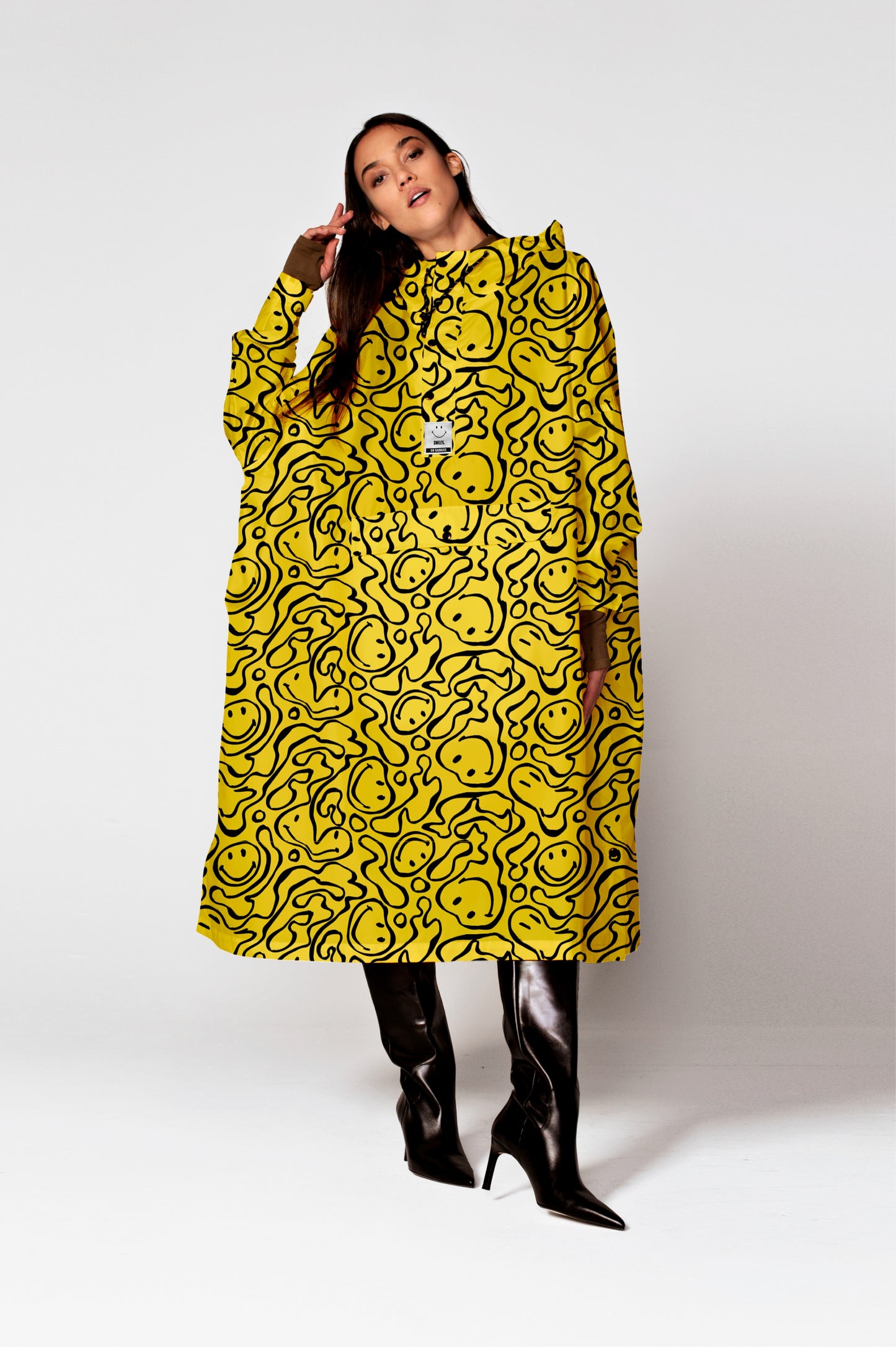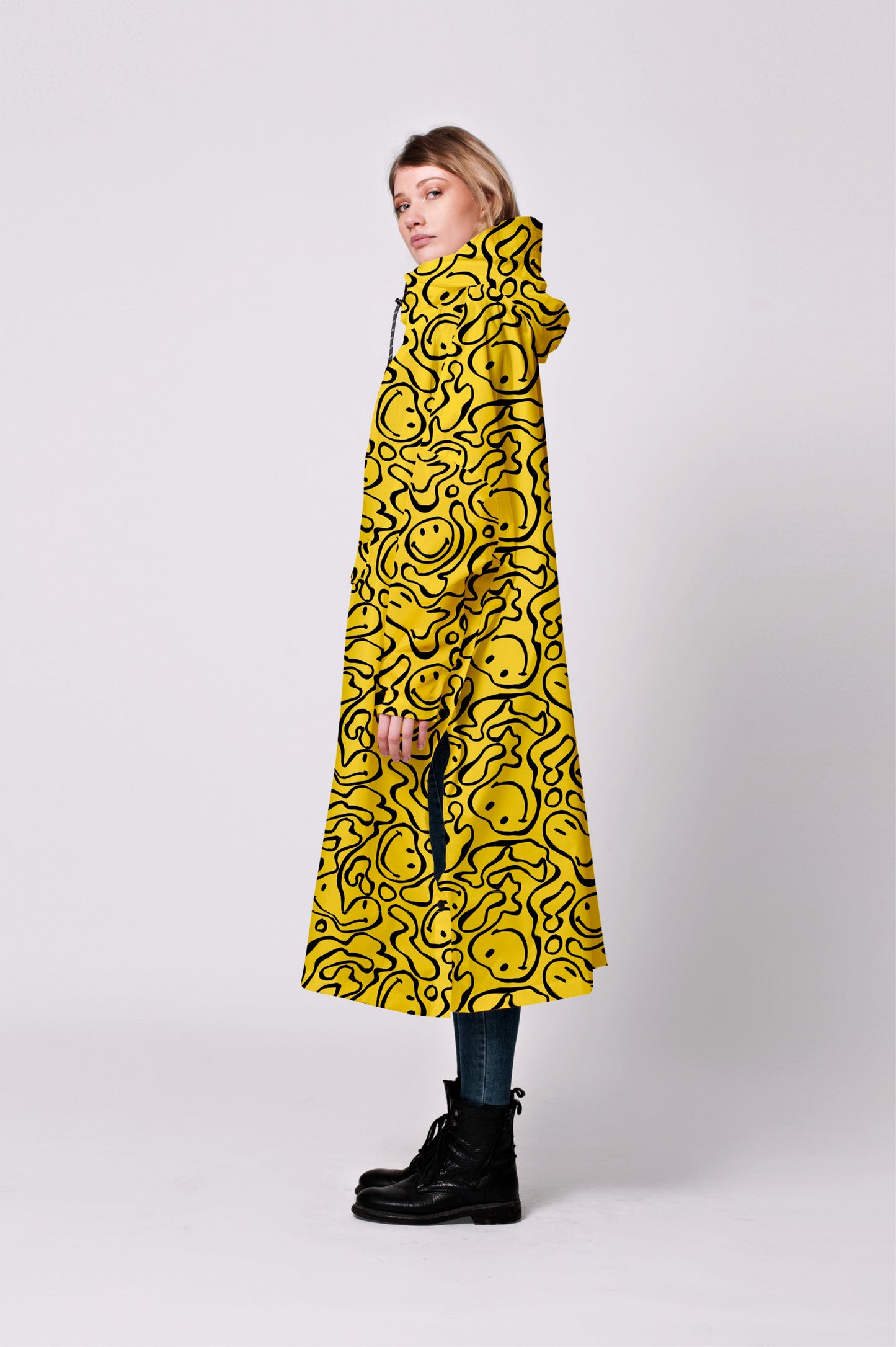 Bundle Up! Buy one, get the second 20% off & free shipping!